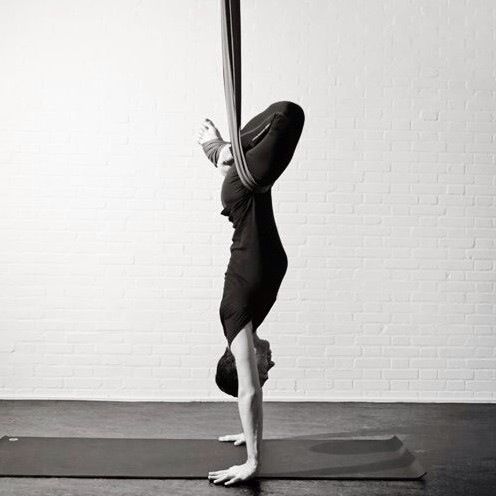 My name is Boban Krstic and I'm a Yoga teacher. I'm born in Offenbach – Germany from Serbian parents and since 1994 I'm living in The Netherlands.
Because of my dance background, I started learning about the coordination of movements, body awareness and a correct posture at a young age.
In 1991 I've  graduated at the balletschool in Belgrado, and in 1997 at the dance-academy of Rotterdam. Since then the passion for movement lead me alongside a beautiful path; as a dancer, a movement artist and a Yogi, but most of all as a human being.
Yoga came in my life in year 2000. My fist Yoga experience at Iyengar studio in Rotterdam open the door and interest about Yoga. A search for life started. Yoga taught me to move on the rhythm of the breath and to find inner peace. "The best present I could give myself !"
Life experience has learned me to adjust to any given situation, to be intuitive and that each step in your life is an important one. "Do you know what's next? Don't try to fix and plan every single step, experience life as it comes"
-September 2010 my Yoga teacher journey started with a 200 Hour TT at Yogasite
-February 2011 I finished a four week Hatha Yoga TT in Goa – India.
-May 2012 l've got my second certificate of 200 Hour TT from Yoga
Alliance at Yogasite in Breda.
-2015 I've successfully finished The 500 Hour Advanced Yoga Alliance
TT  with Robert Boustany at Yogasite.
For more information mail to: info@homyogabreda.nl